---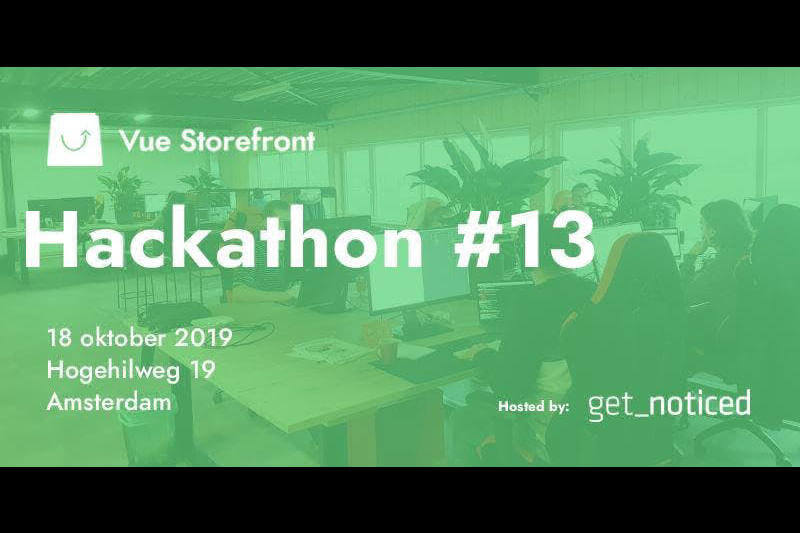 General information
On Friday 18th Oct, Get.Noticed is hosting the second Vue Storefront Hackathon at their office in Amsterdam remotely!
You might know them from their work on Major Rum, a webshop built on Vue Storefront with a Magento 2 backend and Mollie Payment integration.
Vue Storefront is a standalone PWA storefront for your eCommerce. It allows you to connect with any eCommerce backend (eg. Magento, Pimcore, Prestashop or Shopware) through the API. Vue Storefront is open source, which anyone can use and support the project. We want it to be a tool for the improvement of the shopping experience.
Theme
eCommerce
Date
Friday, October 18th 2019 09:00 - 18:00
Location
Hogehilweg 19
1101 CB Amsterdam
Google Maps
Prizes
?
Scheme
09:00 – 09:30 | Official welcome
09:30 – 13:00 | VS training + Let the coding begin
13:00 – 14:00 | Lunch break (Free Food and Drink)
14:00 – 17:30 | Coding to be continued
17:30 – 18:00 | Recap
18:00 | Beer + networking + Pizza break
Language
English
Partners/sponsors
Get.Noticed
---