---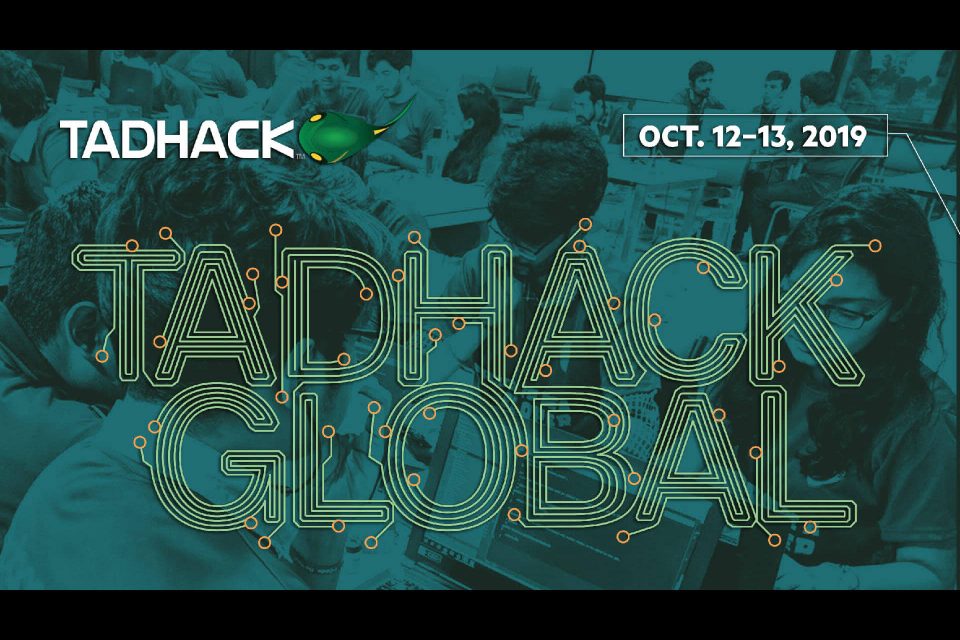 General information
TADHack Global will run across 10 cities around the world on the 12th and 13th October 2019, plus from the comfort of your own home as we allow remote entries. To win one of the many cash prizes is simple: create hacks using the global sponsors' technologies.
TADHack Global is a hackathon that helps people learn about the latest Internet, IT, and Telecoms technologies; and use those technologies to solve problems that matter.
Teams can already look up the sponsored technologies in telecommunications that will be used during the global TADHack 2019 and think about which to use. KPN and KPN partners' APIs will also be available in the Netherlands. Our partner VoIP Innovations, for instance, will sponsor voice and webRTC technologies
Theme
Telecommunications
Date
Saturday, October 12th 2019 09:00 - Sunday, October 13th 2019 18:00
Location
IoT Academy
Scheepsbouwweg 8
3089 JW Rotterdam
Google Maps
Prizes
The best hack will win a cash prize of $ 34.000! The best team of Rotterdam will be rewarded credits for at the API Store as well.
Scheme
Saturday 12 October
09:00 | Arrive and sponsor presentations
12:00 – 13:00 | Lunch
18:00 | Close
Sunday 13 October
09:00 | Arrive
12:00 – 13:00 | Lunch
14:00 – 16:00 | Pitches
17:00 | Prize awards and drinks
Language
English
Partners/sponsors
TADHack, KPN, Speakup, Apiology, VoIP Innovations, Apidaze, TeleSign, Simwood
---